WKU establishes a strategic collaboration center for talent cultivation with Wenzhou Judicial Bureau
On the afternoon of May 24th, 2021, a delegation of Wenzhou Judicial Bureau, led by their Director Lu Bin, visited Wenzhou-Kean University. Both parties reached a strategic collaboration agreement on talent cultivation and foreign-related public legal services. Mr. Wang Bejiao, Chairman of WKU Board of Directors and Dr. Yang Yixin, Vice Chancellor of Academic Affairs, attended the signing and plaque awarding ceremony. Vice Chancellor Zheng Xiaodong and Vice Chancellor Xia Caiguo accompanied the delegation for a campus tour. Raquel Stuart, Dean of College of Liberal Arts, attended the ceremony online.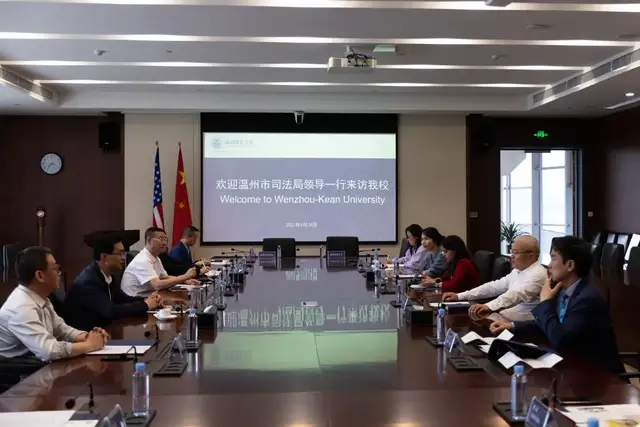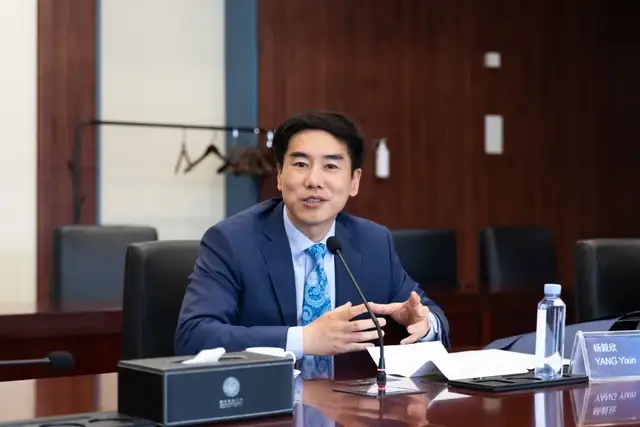 At the meeting, Dr. Yang started by introducing WKU characteristics, teaching achievements and scientific research. He mentioned that in 2021, WKU rose 28 places in the ranking of national universities, becoming one of the fastest rising universities in China. WKU has been striving to improve its scientific research ability and output, and has recruited high-level faculty from all over the world to guarantee high teaching quality. This "thinking-out-of-box" collaboration with Wenzhou Judicial Bureau will be a valuable practical opportunity for our students. And it is also the university's responsibility to serve the local community.  Dr. Yang is full of expectation and confidence for this collaboration, and believes that the two sides can carry out more in-depth cooperation and exchanges in foreign-related laws, foreign teacher management, intellectual property rights and so on.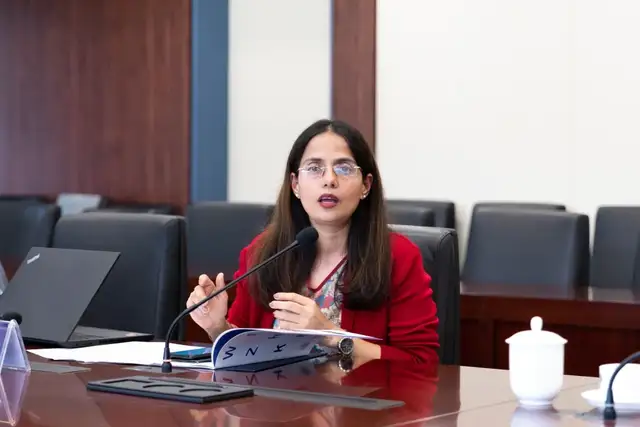 Raquel Stuart, Dean of College of Liberal Arts and Amrita Kaur, Assistant Professor of Psychology expressed their congratulations and thanks to this promising collaboration. With the utilization of both sides' resources and advantages, we will create space for our students to develop their knowledge and skills, become accomplished citizens, and contributes towards nation building.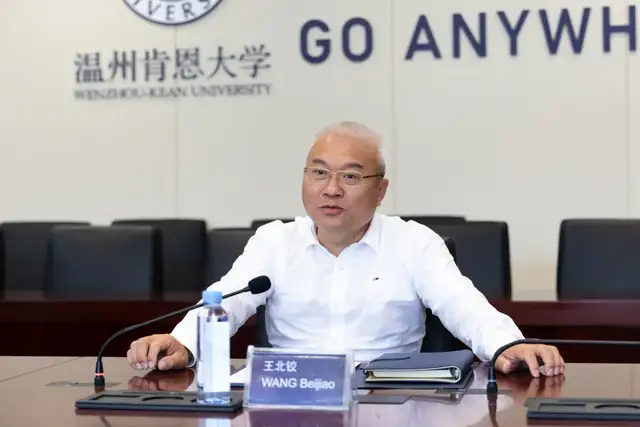 The function of universities, according to Mr. Wang Beijiao, is to cultivate talents and serve the local community. WKU also undertakes the function of Sino-US communication and cooperation. The construction and management of an educational institution involves multiple aspects of legal knowledge. Through this strategic collaboration, WKU will provide outstanding talents for the Judicial Bureau, and the Judicial Bureau will offer our students, especially those in the psychology major the opportunity to access the forefront of the industry. We hope that both parties will realize win-win achievements, complement each other's advantages, and improve together, so as to become a model of cooperation between university and local organization.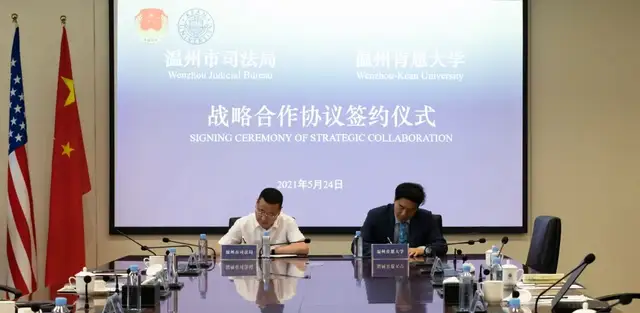 Subsequently, based on the fundamental spirit of "mutual respect, benefit, and development", the two parties held a strategic collaboration signing and plaque awarding ceremony. Agreement was reached to implement comprehensive cooperation, including WKU setting up a strategic collaboration center for talent cultivation in Wenzhou Judicial Bureau; assigning relevant college instructors to lead the practice projects; integrating judicial knowledge and foreign-related public legal services in university promotion. On the other side, Wenzhou Judicial Bureau will provide relevant internship positions and guide their daily practices; assign professionals to WKU for academic communication and exchanges; carry out information and technical lectures and training in WKU.
During the visit, the delegation also visited WKU Gehekai Hall and Comprehensive Exhibition Hall. They were deeply impressed by our campus environment and software facilities.