The Promotion Conference of Building WKU into an internationalized High-level University held on campus today!
On May 8, WKU ushered in many distinguished guests from all levels of government and education. The Promotion Conference of Building WKU into an internationalized High-level University was held on campus today.
Chair of the Board of Directors, Mr. Wang Beijiao presided over the event.On behalf of Mr. Chen Weijun, he passed on the spirits of this member of Zhejiang Province CPC standing Committee, Party Secretary of Wenzhou Municipal CPC Committee. He pointed out the course of Wenzhou-Kean University is also the best epitome of the rapid and vibrant growth of Wenzhou higher education and the highlight of Wenzhou's progress. At present, Wenzhou is gearing up for a new stage. He expects WKU young students could contribute to this great undertaking.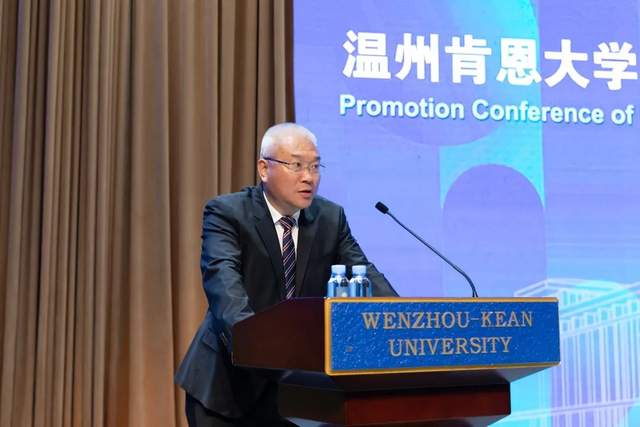 As the starter of celebrating the 15th anniversary of the signing of the Cooperation Agreement to establish WKU and concluding the accomplishments since WKU's 10th year in operation, this assembly is deemed as an summary conference mirroring the previous road and roadblocks ahead to this young University.
In his remarks, WKU Chancellor Wang Li concluded what has been achieved in the past 15 years, ranging from campus enlargement, added master and doctoral programs, boosted students' enrollment, improved academic performance, increased faculty members, to intensified investments in several major projects. Those abundant outcomes perfectly reflect the pioneering and striving spirits of this Sino-foreign jointly running university.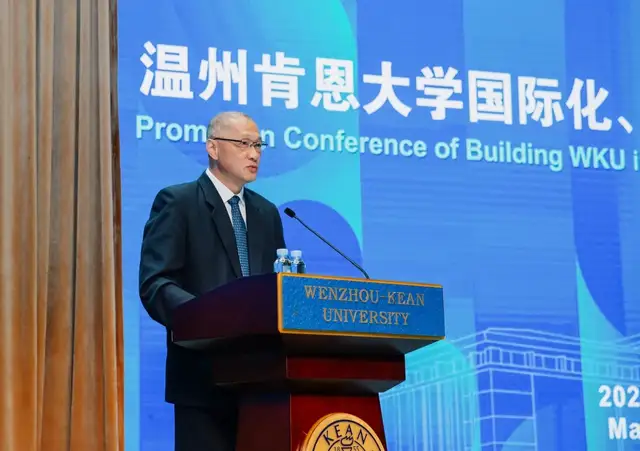 What has happened to the physical campus won the praise of President of Kean University, Lamont Repollet, in the video message, he highly complimented what WKU has accomplished in the past years. Obstructed by the Pandemic though, he was glad to see WKU enables the ultimate cultural exchange for WKU and Kean USA to carry on the unique and precious partnership. "The future for WKU is very bright." He ended with echoing remarks.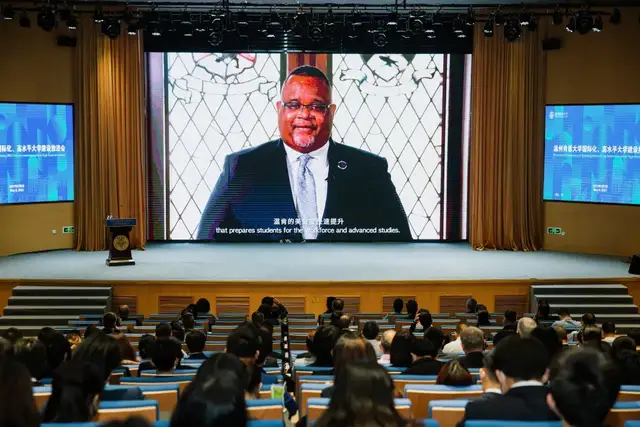 Former president of Kean University Dr. Dawood Farahi inspired the audience with motivational speech. "If you don't have a dream, you will never realize it. If you don't have a goal, you will never reach it." Establishing WKU is such a dream. With concerted efforts from China and the America side, the dream finally comes true. The aspirant young WKU students make history in line with their original vision. The world is challenged by many threats now. He called on every student to look at great things for China and, above all, great things for the world.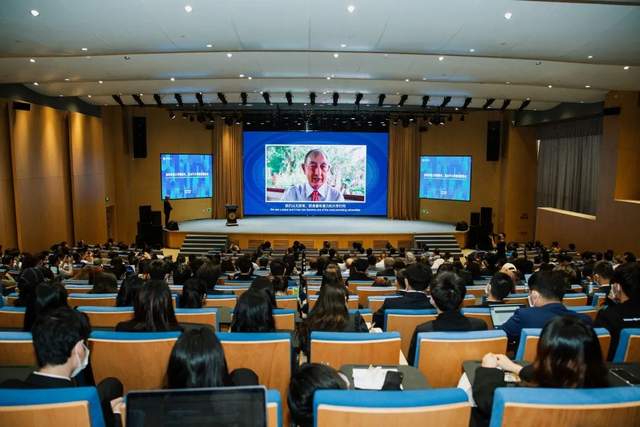 Vice president of Wenzhou University and Director of WKU Board of Directors Dr. Xue Wei prided to see WKU start from scratch to soar. He addressed from three dimensions: past, present and future between the two universities. Wenzhou University, as the founder and steadfast supporter of WKU, Wenzhou University looks forward to forging a closer bond in teaching, research, and other domains.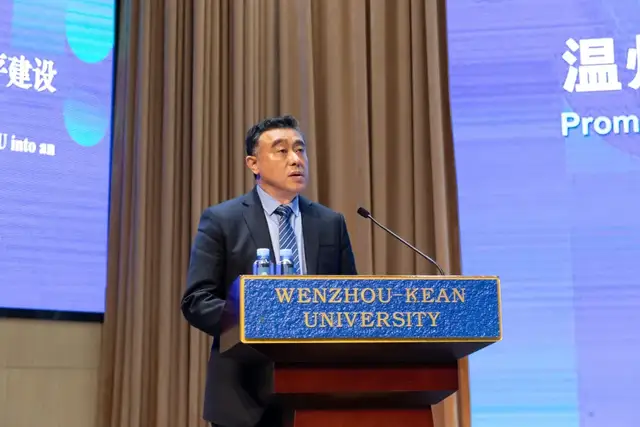 The event followed by keynote speeches from Member of Chinese Academy of Sciences and Foreign Member of Russian Academy of Sciences, Dr. Huang Wei, and member of Wenzhou-Kean University Advisory Committee as well as Director of the Research Center for Chinese-Foreign Cooperation in Running Schools, Xiamen University, Lin Jinhui. Dr. Huang elaborated on the Double First-Class initiative construction in higher education in recent years; While Dr. Lin introduced virtually relevant educational policies, which cast light to WKU's further improvement.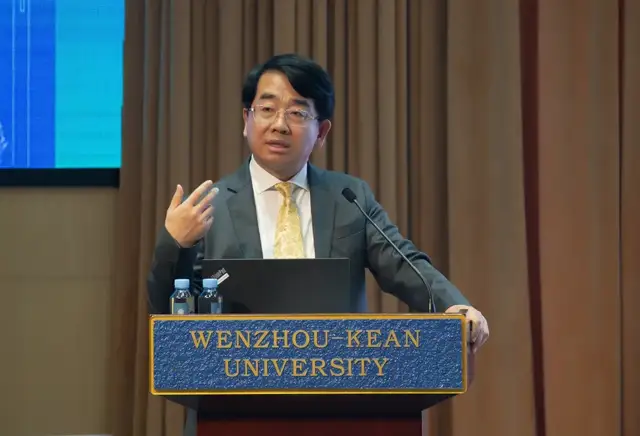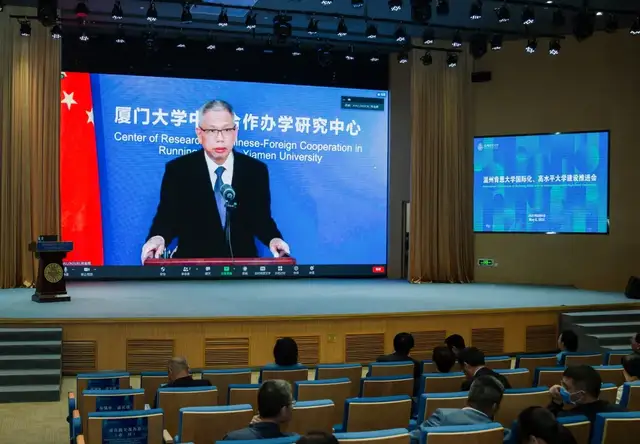 The event also features a dialogue from Lin Juanjuan and Lin Weiping, who were the witnesses of signing the Agreement back in 2006, as well as major high school principals, faculty members, students, alumni. In the conversation, they reviewed the past, the features of WKU education, the experience of studying on WKU campus and suggestions to boost its development.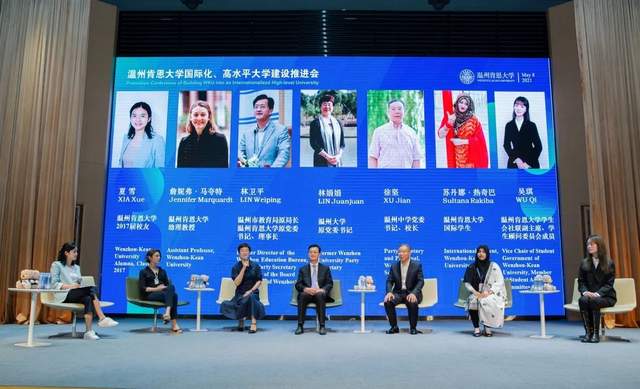 Other attendees, including municipal leaders of relevant departments, leaders from Wenzhou University, key cooperative high school principals, WKU faculty, students and their parents as well as media friends, are the best testimony of this memorable event in the history of WKU's course to build a world-class university.
Writer:Alisa LAI