UCAS Wenzhou Research Institute: Deepen Cooperation with WKU on graduate cultivation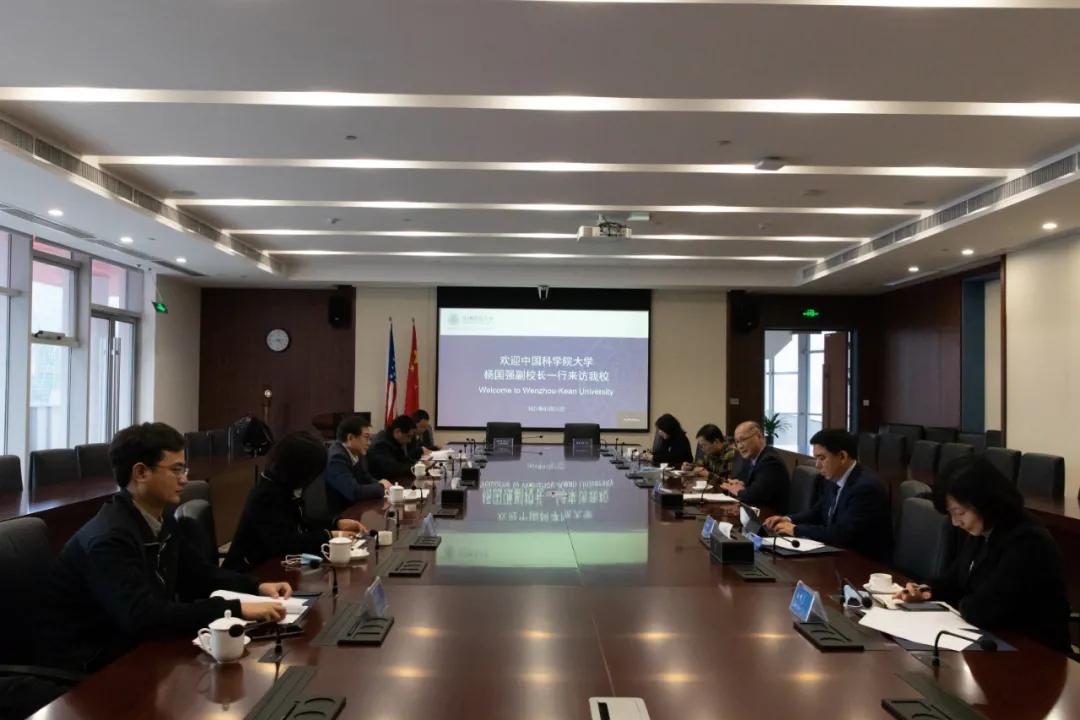 Recently, Vice chancellor of University of Chinese Academy of Sciences (UCAS) and dean of UCAS Wenzhou Research Institute Mr. Yang Guoqiang and his delegation visited Wenzhou-Kean University, exchanged views on scientific research agreements, graduate cultivation… Together, they will strengthen ties on fields ranging from biomaterials development to intelligent medical devices innovation and graduation training programs, etc.
Deputy Dean of UCAS Wenzhou Research Institute Ye fangfu remarked, the two sides could make the best of the resources of the two institutes, complement each other to advance the development of research and education career of Wenzhou city.
WKU vice chancellor Dr. Eric Yang credited on this point and further stated "He looks forward to gaining substantial outcomes benefiting from our bilateral efforts in the near future."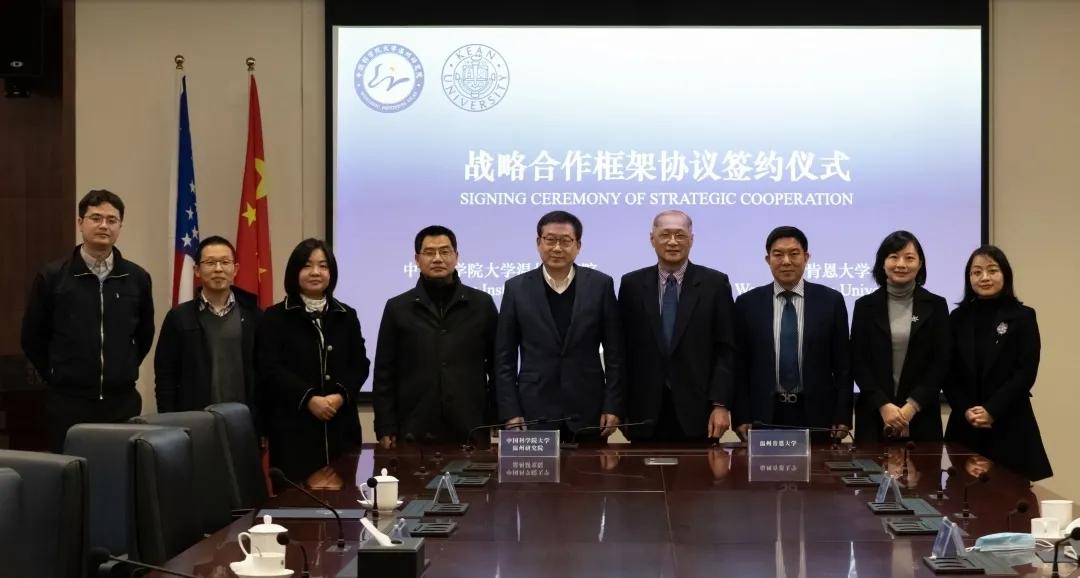 Subsequently, a signing ceremony was held. In accordance with the principles of "Integrating teaching and research, seeking common development with mutual-benefit, win-win spirits", the two sides will cooperate comprehensively ,including jointly holding academic activities, doing cooperative research programs; providing academic opportunities and good internship to WKU students, exchanging professionals into classes etc.
UCAS Wenzhou Research Institute was established in May 2019 and is a secondary scientific research institution to the University of the Chinese Academy of Sciences. It specializes in research such as medical biomaterials, stem cell transformation and application, precision medicine and personalized diagnosis and treatment, and intelligent medical equipment.
Lai Qiuhong(Alisa Lai)