Great news! WKU Prof. Toby Michelena honored "2020 Zhejiang Westlake Friendship Award"
Recently, Prof. Toby Michelen from the College of Science and Technology at Wenzhou-Kean University was honored with the 2020 Zhejiang Westlake Friendship Award for his dedication to water governance project and contributions to education career.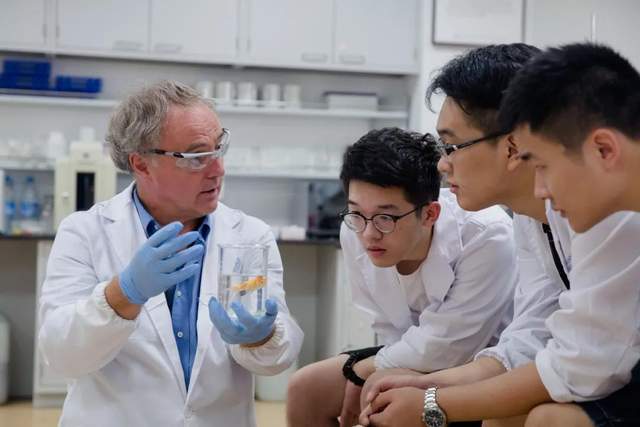 Dr. Michelena comes from the United States. As an environmental toxicology expert, he had been practicing environmental protection in Washington for many years, engaging in the projects of the decontamination of water resources, petroleum, etc. When he first came to Wenzhou in 2015, he noticed the deteriorating water quality in Wen-Rui Tang, the most important waterway in this city. As a result, he launched the Wen-Rui Tang Revitalization Assessment Project and a follow-up Wen-Rui Tang ecosystem restoration.
Water environment improvement has always been the top priority of Zhejiang environmental construction projects in recent years. As the project pushes forward, it has gained close attention and substantial financial support from the government. So far, great headways have been made on this project.
As a professor of biology, he works constantly in enhancing students' academic skills. Since he embarked on his teaching career at WKU back in 2015, his rigorous working attitude and humorous style have been admired by students. Driven by his passion for public education career, he has organized China-US students' environmental science summer camps several times, providing an ideal academic exchange platform for students from both sides.
It is reported that The Westlake Friendship Award is a top-level award issued annually by the government of Zhejiang Province, to recognize the outstanding professionals' great contributions to regional economic and social development. This is the second time that a faculty member won this prize after Dr. Dawood Farahi.
Writer: LAI  Qiuhong(Alisa), 楼深蓝(Ashley)
Proofreader: LAI Qiuhong(Alisa)