Online instruction | Embrace challenges, onwards future
Abbigail Ajim, a lecturer of Communication in WKU. After several months of online instruction, she has deepened the insight of online teaching and believes although there are certain challenges, there are intrinsic opportunities as well.
Online teaching presents three key challenges.
When asked about the challenges about remote teaching, she noted that student participation is a little bit low. She observed that there are two types of students along a spectrum. There are diligent students who are much more in control of their time and can decide whether to join class live or view it later. While there are the other students who are less diligent, or less motivated, and they have challenges organizing their time.
Abbigail added that teaching online is not demanding only for students, but for faculty as well. The current online format requires teachers to live in the BB ecosystem seven days a week in order to keep up with grading assignments and engaging in the discussion board with learners.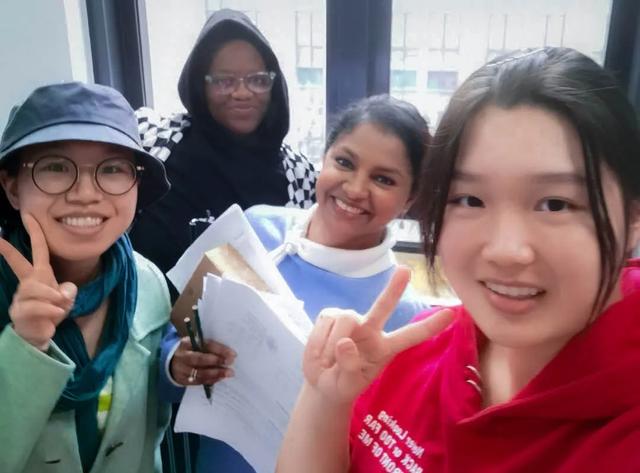 Finally, she said the most challenging aspect of teaching online is the lack of face to face interaction which is necessary to build relationship between teachers and students.
But, teaching online presents opportunities to develop skills in communication
Firstly, she believes that this mode of teaching develops instructors'skills at using Blackboard and Power Point. Moreover, it challenges instructors to communicate their messages in a more concise and clear manner for their recorded lectures or in written form.
She even joked that WeChat is not just used as a popular messaging APP but it may also be an invaluable pedagogical tool. WeChat supplements Blackboard well, which facilitates students communication and file sharing. She noted, "Those who have never used WeChat will not understand its cultural significance in China or for Chinese Students."
We know that online instruction has regained unprecedented popularity recently, however, Abbigail commented it is not a new phenomenon. She explained the concept of asynchronous learning can be traced to the early 18th century, though many of us only consider the period commencing 2008 when online modes of learning were established in higher education with Massive Open Online Courses (Moocs). Some of the world's elite universities offered Moocs such as MIT, Harvard in the US and Oxford University in the UK.
She is convinced that online education has a significant role to play in the future and that it is revolutionizing education in remote and impoverished regions around the world such as Sub-Saharan Africa and South Asia,where there is a scarcity of teachers and an abundance of students. In these regions students now have access to a better quality of education which would have been inconceivable not so long ago.
"Technology will continue to shape Higher Education during a pandemic and beyond. This is the new normal," she added.