WKU Holds All Staff Meeting
On May 26th,All Staff Meeting Spring 2020 was held at C135 CBPM. 36 staff in total were awarded as outstanding individuals. Chancellor Dr. Wang Li presided over the event.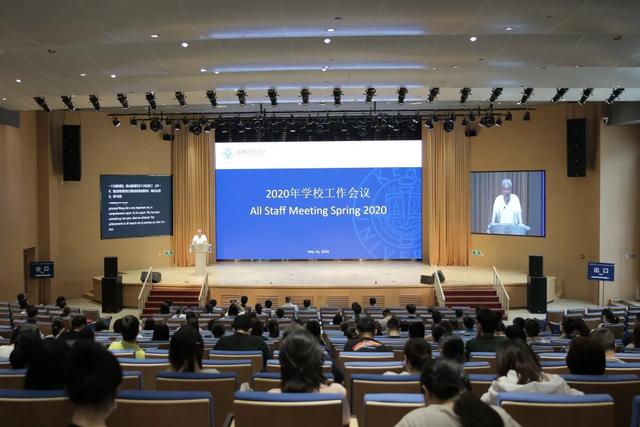 Dr. Wang Li made an opening speech by expressing his sincere appreciation to all members of the University for having done tremendous work amid the pandemic and making it possible to reach the current satisfying result of epidemic prevention and control.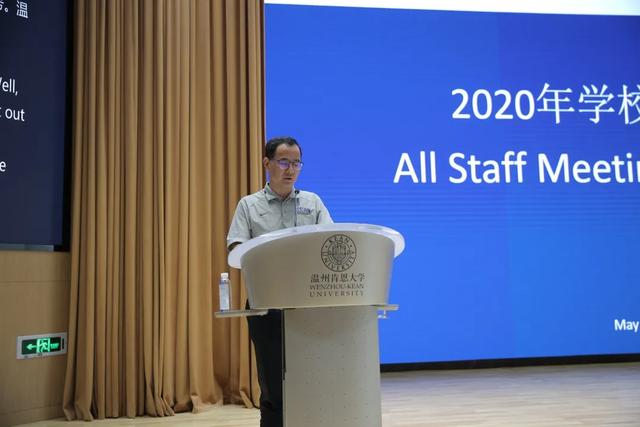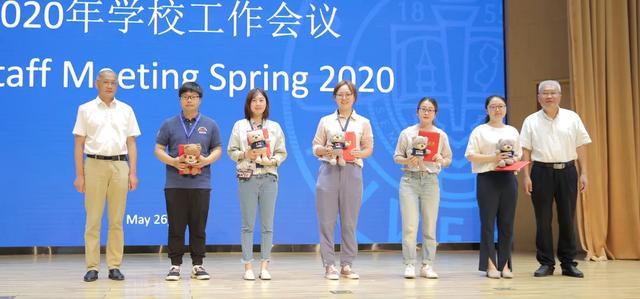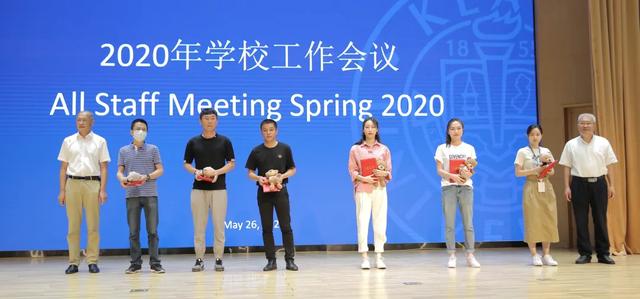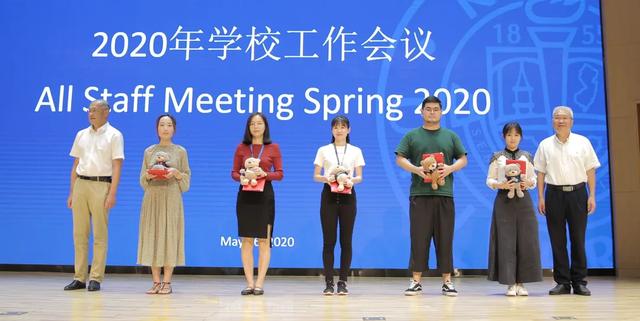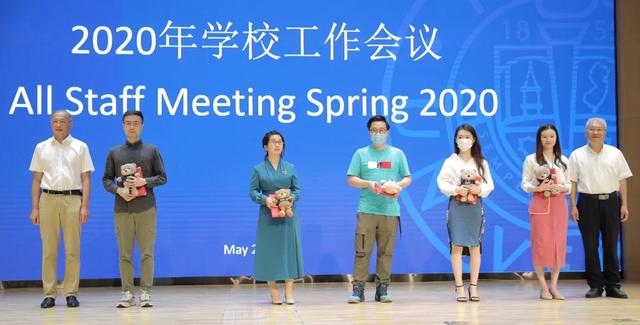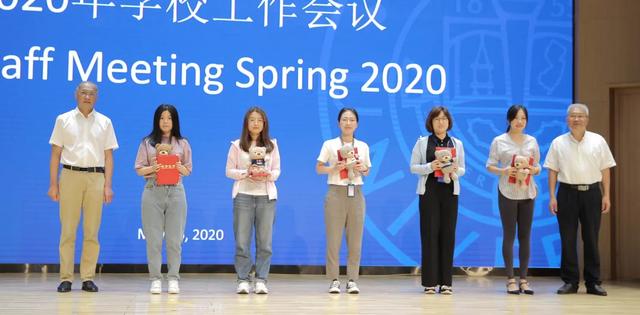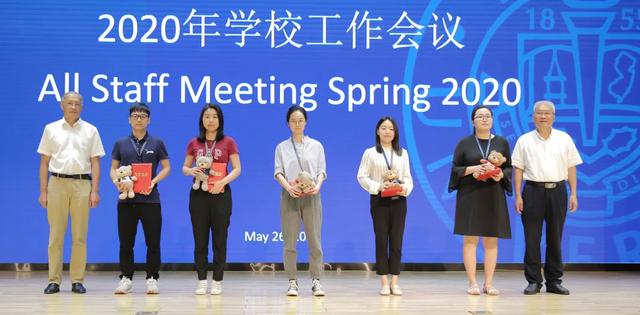 Vice Chancellor Zheng Xiaodong announced the list of outstanding individuals. 36 staff were awarded.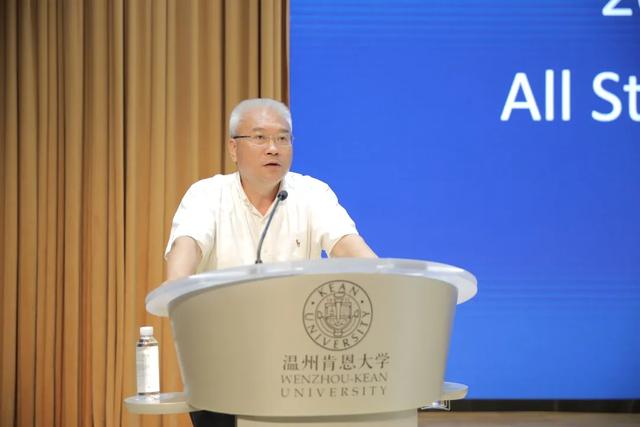 Dr. Wang Li reviewed the achievements made in the past year, while looking ahead of the future. Breakthroughs have been made over the past year including the approval of 3 doctoral and 8 master's programs and several major construction projects. He reminded that  the whole WKU community should rise up for challenges at this critical moment, especially, close attention should be given when students return to campus to attend the upcoming commencement.
Mr. Wang Beijiao, Chairman of Board of Directors emphasized that the future of WKU relies on the effort of every participant. He encouraged every member of WKU community to seize the day and embrace the challenges and opportunities ahead.
During the event, all attendees sat spaced apart with masks, in line with social distancing practices.