The Landmarks of Wenzhou Lit up for WKUers Tonight! -Best Wishes to Graduates of Class 2020!
19 p.m., June 5th, the landmarks of Wenzhou–Wenzhou World Trade Center and Portman Architects lit up for WKU graduates of Class 2020, congratulating their extraordinary achievements completed in Wenzhou-Kean University and sending the best wishes for the new chapter of life.
 I ❤  WKU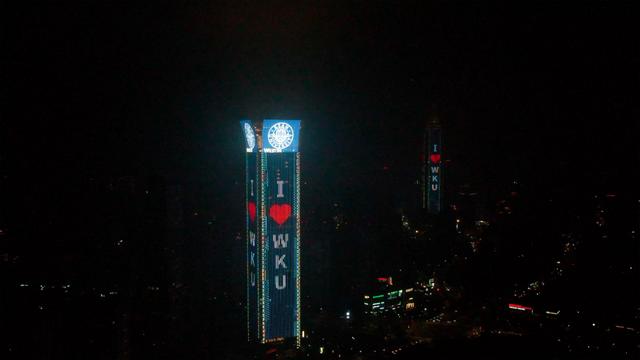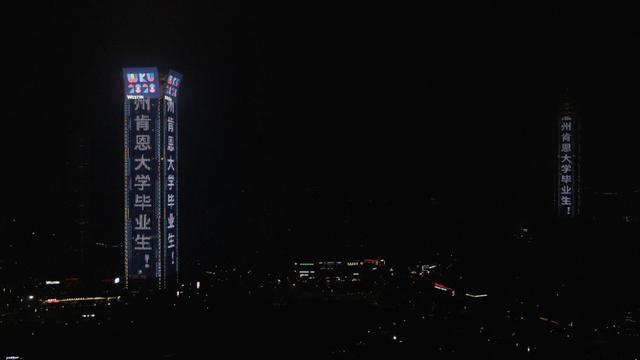 Slogans such as "I ️❤ WKU", "I ❤ Wenzhou", "Start here, Go anywhere", "Forge Ahead, Youngster, WKU Graduates of Class 2020" showed up in turn on the two grand constructions.
Some WKU graduates and staff gathered around the building with posters savoring the joyful and special moments of their lives. Graduates commented, "What a great gift!", "I am so excited to see those slogans", "it is an impressive and special graduation season, which will be branded in my heart forever."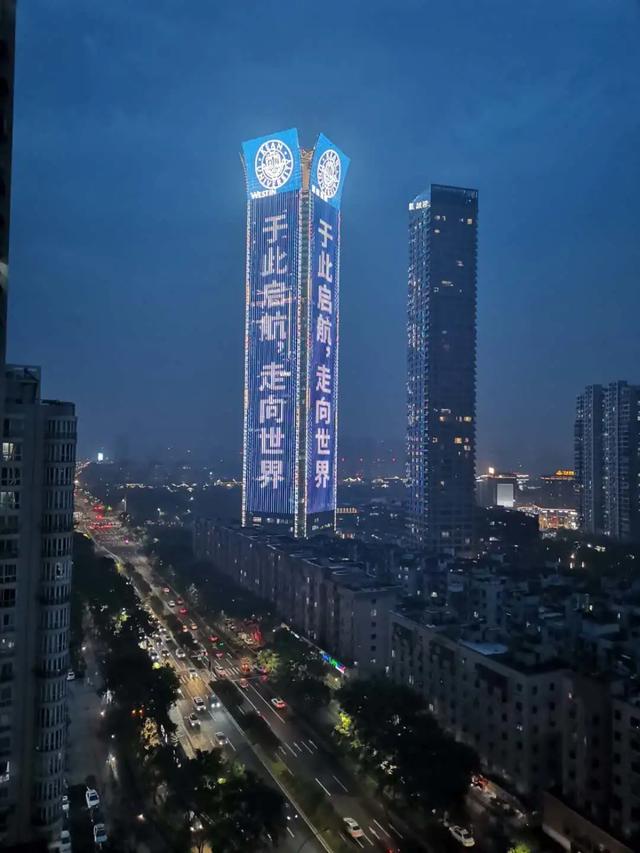 Differed from previous years, this year, WKU will hold a commencement with a combined on-site and virtual manner.
The Commencement will be held on 9 a.m., June 6th. Member of the Chinese Academy of Engineering and President of Wenzhou Medical University, Guest Speaker Dr. Li Xiaokun will present at the ceremony.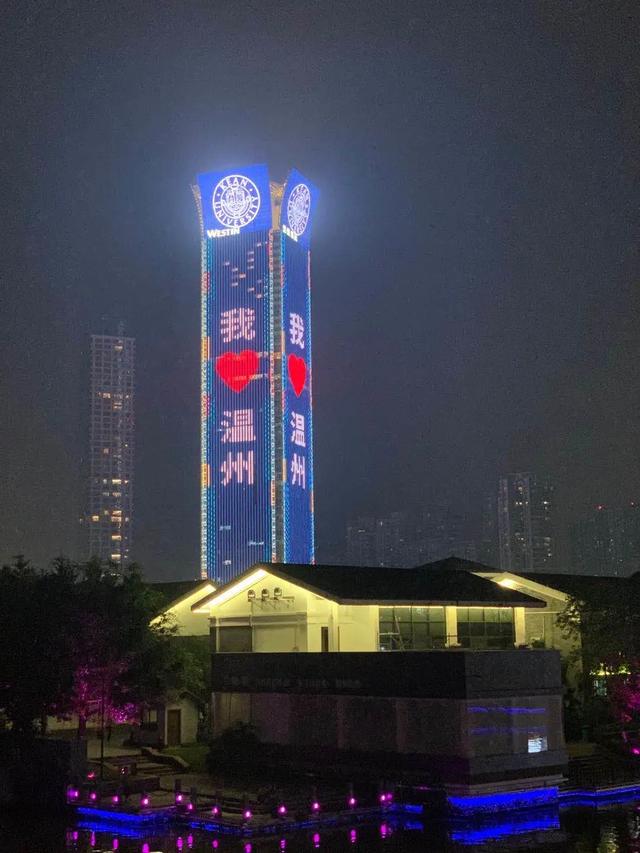 According to records ended by June 1st, there are 441 WKU graduates of class 2020 in total. Among them, 279 graduates have confirmed their future direction, 199 will further their studies, accounting for 70% of its total number. Most of them have been admitted into the most prestigious universities around the world, to name a few: Harvard University, Columbia University, University of Pennsylvania, Duke University, University of Michigan-Ann Arbor's, University College London, University of Edinburgh, University of Melbourne, University of Hong Kong, University of Toronto, King Abdullah University of Science and Technology, etc.
As a joint venture established higher education institution, the establishment of WKU is a prelude of a closer bond between the two countries. Since its establishment in 2011, WKU has witnessed a rapid development and a significant change. Together with Kean USA, WKU will continuously advance to nurture internationalized talents, champion joint-effort education, serve local economic development, and promote China-U.S. cooperation and communication in the future.

Start Here,Go Anywhere